PlayWorks Physio is the newest paediatric physiotherapy clinic in the Tri-Cities.
We offer engaging, individualized treatment for kids aged 0-18 years. Our main priority is to help kids and teens reach their physical goals while having FUN! Kids' bodies are different than adults and their pain and injuries also differ.
Our physiotherapists are in tune with the pediatric population and know how to get their bodies functioning properly again while making the treatment enjoyable! Our clinic has kid and teen specific equipment to optimize treatment and keep sessions exciting.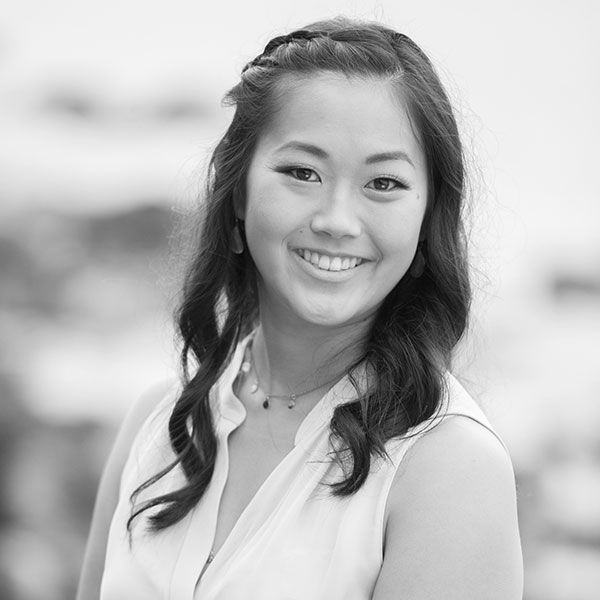 Maegan Mak • BSc., BKin, MPT
Owner • Physiotherapist
Playworks Physiotherapy. Because Play, Works.
Maegan has over 8 years' experience working in rehabilitation and health care throughout greater Vancouver. Her last 4 years were spent working as a paediatric physiotherapist in a private clinic. During her tenure, Maegan gained strong experience with kids between the ages of 0 – 18 and found a way to translate what is typically viewed as a mechanical process into something that kids enjoy. She is a strong advocate that physiotherapy can be fun in addition to being functional. Maegan found her passion in pediatric physiotherapy and was inspired to open a clinic to provide exemplary service to children and families in the Tri-Cities area. Maegan is a strong advocate for continuous education pushing the boundaries of creativity and innovation with a goal of maximizing client care.
Maegan has a Bachelor of Science from the University of Calgary, a Bachelor of Kinesiology from the University of British Columbia, and a Master of Physical Therapy from the University of British Columbia. Since completing her masters, Maegan has also completed the following courses and certifications:
NeuroKinetic Therapy Level 1

NeuroKinetic Therapy Level 2

Dynamic Core for Kids

Ortho Level 1

Complete Concussion Management

Concussion Management & Treatment

RASP Certified

Basic American Sign Language

Intro NDT

Intermediate NDT

Vestiular Rehab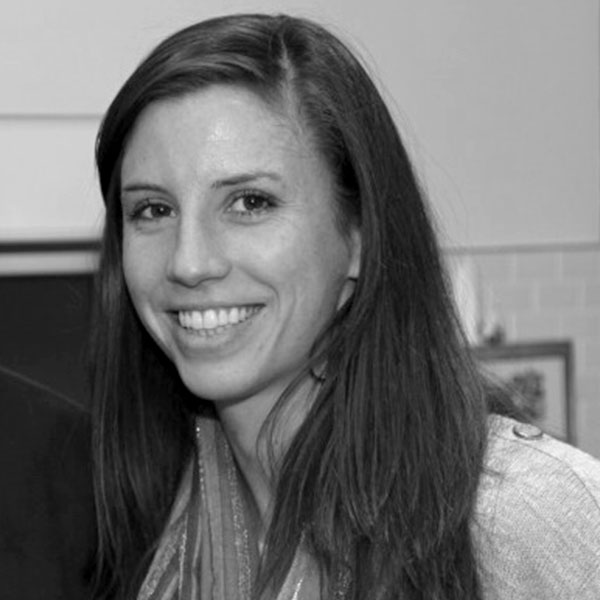 Kate Heays • BSc.Kin • MSc.PT
Physiotherapist
Playworks Physiotherapy. Because Play, Works.
Residing in Coquitlam, Kate is thrilled to be offering physiotherapy services for children within her local community. Since graduating with a Masters of Science in Physiotherapy from the University of Toronto in 2010, Kate has worked with children in both private and public paediatric settings, including work at BC Children's Hospital in the outpatient and oncology departments.
Kate is passionate about providing evidence based treatment and collaborating with other health care practitioners to provide an integrated approach for holistic treatment. She has experience working with patients with congenital, genetic and neurological disorders, Torticollis, Plagiocephaly, Autism Spectrum Disorder (ASD), post concussion syndrome as well as a variety of orthopaedic conditions.
Kate regularly participates in continuing education. She has training in Bobath techniques, Cuevas Medek Exercises (level 2), soft tissue release techniques, Level 2 lower manual therapy, NeuroKinetic therapy, COOP training, oncology rehabilitation courses as well as other paediatric specific courses.
Kate currently volunteers for the Rare Disease Foundation. She also has volunteer experience with the Canucks Autism Network and BC Special Olympics programs.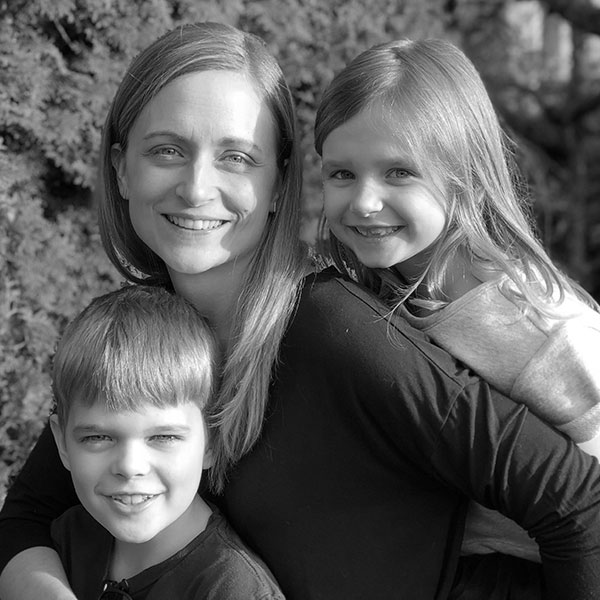 Lindsay Eriksson • BHK • MPT
Physiotherapist
Playworks Physiotherapy. Because Play, Works.
Lindsay brings over 10 years of experience working with children at local child development centres, including 5 years in this community with SHARE.  After graduating with a Bachelors degree in Human Kinetics Exercise Science, Lindsay completed her Masters of Physical Therapy from the University of British Columbia.
Lindsay strives to provide family centred care and continues to undertake education opportunities to ensure she is providing well rounded evidence based care.  Lindsay has completed courses in baby treatment, dynamic core, NDT treatment, and pediatric vestibular rehabilitation. She has experience in a wide variety of conditions including prematurity, congenital disorders, neurological disorders, genetic disorders, torticollis and plagiocephaly, and Autism Spectrum Disorder.  She also brings experience in equipment planning and therapeutic horseback riding.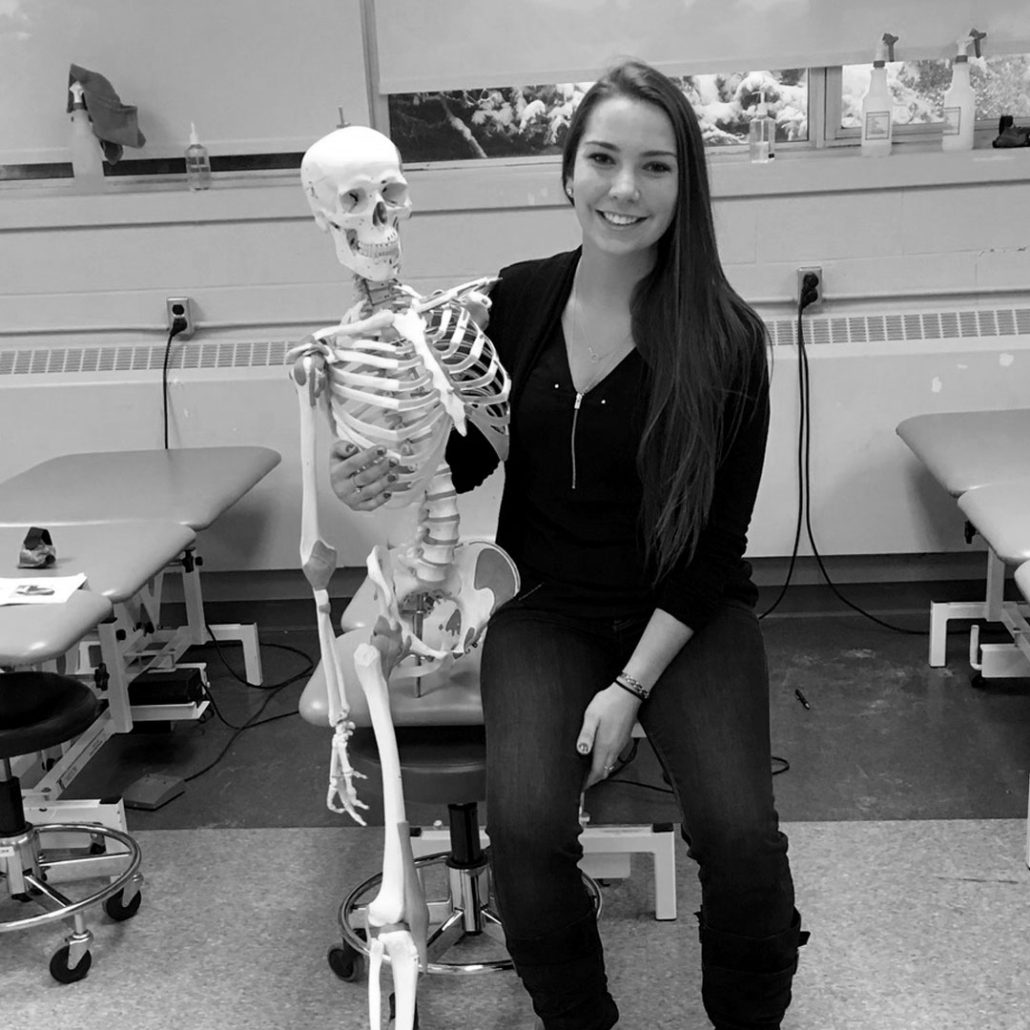 Karly Dagys • BScH • MScPT
Physiotherapist
Playworks Physiotherapy. Because Play, Works.
Karly brings a diverse background of skills and passion to the PlayWorks team. She completed her Bachelor of Science in the United States as a member of a NCAA Division 1 Women's Soccer Team and returned to Canada to complete her Master of Science in Physical Therapy at Queen's University. Having previously worked as a paediatric physiotherapist in a private clinic in the Greater Vancouver Area, she also brings experience from a neurodevelopmental term in Australia as well as working with elite young athletes in Ontario.
She has experience working with children with neurological disorders including Cerebral Palsy, Sensory Processing Disorders, neurogenetic and rare disorders, congenital disorders as well as well as global developmental delay. She loves working with infants with torticollis and plagiocephaly, as well as helping them to achieve their gross motor milestones. Having come from an athletic background herself, Karly understands the demands that sport places on the body and is very passionate about helping athletes return to play!
Karly has attended a number of courses for professional development including:
Neurodevelopmental Treatment (NDT) Beginner (2017) Intermediate (2018) certifications; postural reactions and facilitation of normal developmental movement patterns (paediatrics)
Therapeutic Evaluation and Treatment of Toe Walking (Paediatric Equinus Gait), 2016

Effective examination, evaluation, and individualized treatment strategies for toe walking in the paediatric population.

Certified Acupuncture & Dry Needling Practitioner (2019)
Neurokinetic Therapy® (NKT) Level 1 course and certification: finding muscle compensation patterns and improving motor control and body awareness
Complete Concussion Management™ Certification (2017-present): evidence-based course on multisystem, comprehensive, concussion assessment and management
Outside of helping kids achieve their full physical potential, Karly can be found outdoors doing anything adventurous such as skiing, surfing, scuba diving, biking and running. She loves to travel; where she can flex her creative side through photography, as well as try all sorts of yummy foods from various cultures. Next time you're in clinic, ask her about her latest adventure!
Kayla Hildebrand • Physiotherapist • BSc, MPT
Physiotherapist
Playworks Physiotherapy. Because Play, Works.
Kayla is a physiotherapist hailing from North Delta, BC who is excited to be part of the Playworks team. She spent 8 years studying and working in research at the University of Toronto and at Queen's University in Ontario, and is now happy to be back on the West Coast.
Sparkles aside, Kayla takes her play very seriously, and values the integration of play into physiotherapy— whether that be play through sports, music, imagination, blocks, toy trucks or unicorns. Kayla does her best to engage all children and teens to promote wholistic development of the body and mind through neurological and musculoskeletal rehabilitation.
Her previous experience ranges from community practice to hospital care, in the context of paediatrics. She has a varied skill set from 0-18 years, including but not limited to:
Early childhood development
Torticollis and plagiocephaly
Global developmental delay
Neuromuscular conditions
Coordination disorders
Rare genetic conditions
Oncology rehabilitation
Musculoskeletal and sports injuries
Somatization/conversion disorder
Post-concussion syndrome
When Kayla is not in clinic, she most likely can be found in the mountains (hiking, biking, skiing or riding) or spending time with her family.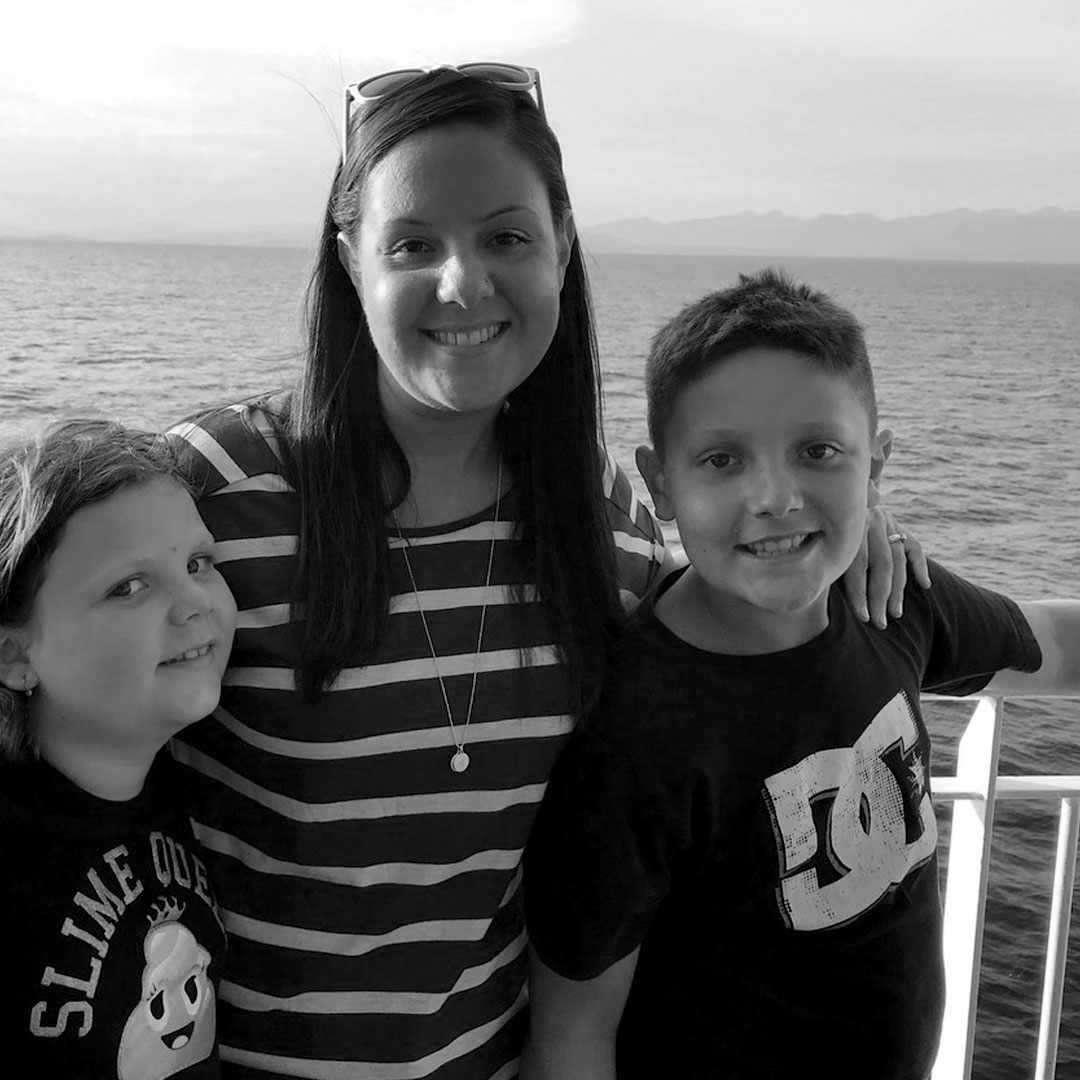 Missy Gowans
Office Manager
Playworks Physiotherapy. Because Play, Works.
When not working as a receptionist at PlayWorks, Missy enjoys spending time with her Husband and two children as well as travelling.
Missy has over 15 years of Office Administration and Management experience as well as family recreation and support.
As a Port Moody resident, she is excited to be working with local families and supporting the community she lives in.
Missy brings an organized, professional demeanour with a warm, compassionate delivery that puts kids and their parents at ease.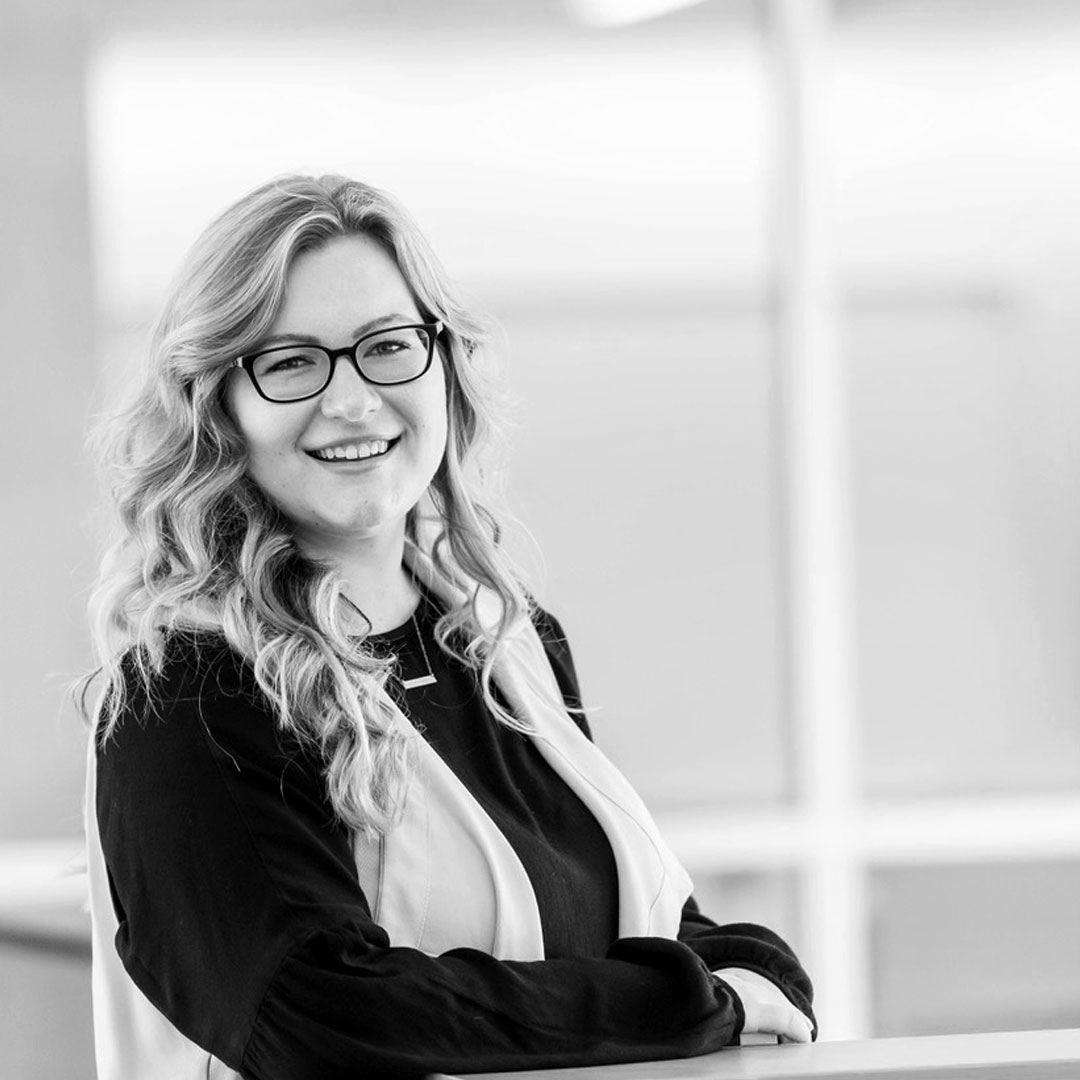 Lindsay Richter • EMR, BSc., MSc.
Client Experience
Playworks Physiotherapy. Because Play, Works.
Raised in Port Moody, Lindsay has a close connection to the Tri-Cities community and was enthusiastic to be the first volunteer at PlayWorks Physio! Lindsay loves working collaboratively with the physiotherapists, the front desk team, and families to provide the best care for the kids at PlayWorks. Lindsay has experience volunteering with the Child Life Program at BC Children's Hospital and Mother and Newborn Community Visits Program at Vancouver Coastal Health. Lindsay also works with children as local lifeguard and teaches swimming lessons to all ages.
Lindsay has a Bachelor of Science from the University of British Columbia, and she completed a Master of Science from the University of British Columbia in the Reproductive and Developmental Sciences Program in 2018. Lindsay's interest is in preterm infants and early childhood development. Lindsay is passionate about pediatric health research and evidence-based practice. After completing her MSc degree, Lindsay was awarded the Friedman Award for Scholars in Health to be trained at the Centre for Pediatric Pain Research at Dalhousie University and was a Project Manager for the Solutions for Kids in Pain (SKIP) initiative.
When she is not at PlayWorks, Lindsay can be found at the outdoor Port Moody pools (Rocky Point and Westhill) as an Aquatics Supervisor or at major athletic events across the province (MEC races and Ironman Canada) as an Emergency Medical Responder.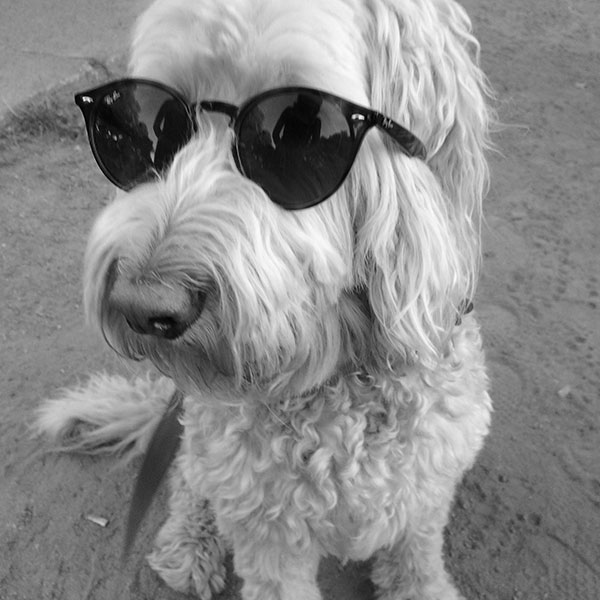 Cooper
Therapy Dog / Mascot / Greeter
Playworks Physiotherapy. Because Play, Works.
Cooper is a 7 year old Goldendoodle who has been working with kids for his entire life! He is a pretty unique pup with a gentle and loving personality. He has a special way of motivating kids, creating a calm environment and making everyone smile.
Cooper loves swinging on the platform swing, greeting families at the door, hiking and eating treats. Make sure to say hello next time you're in! Oh, and he is always happy to join in on our physio sessions, all you have to do is ask him!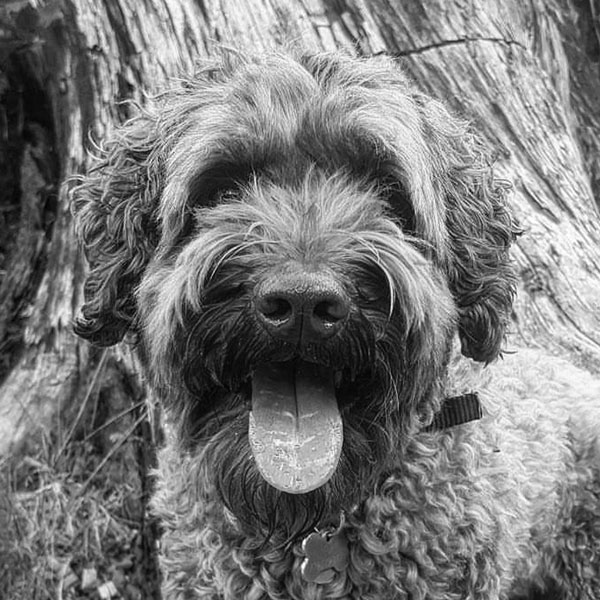 Tui
Clinic Adventure Dog
Playworks Physiotherapy. Because Play, Works.
Tui is 6 year old labradoodle who's nickname is "adventure dog". She has been Kate's sidekick in working with children since she was a 5 month old pup. She loves running through the forest, swimming, and fetching balls. She also lives for cuddles, dance parties, doggie treats and….stealing socks!